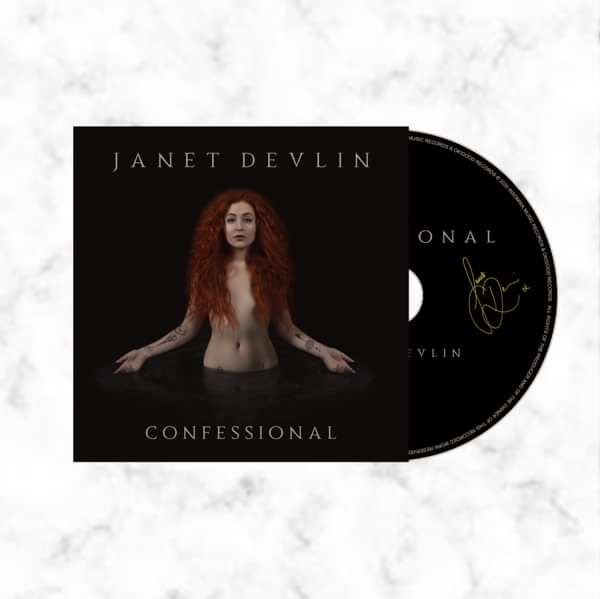 Confessional - CD album (Signed)
Confessional CD album signed. Includes 12 conceptual artworks, reproduced in a full-colour, glossy 16-page booklet.
Janet's long-awaited second album is a collection of 12 confessions; a balanced fusion of introspective Irish folk melodies, brooding anti-ballads and big, soaring singalongs. These sumptuous pop songs wear not only their hearts but their scars, on their sleeves and tell the extraordinary adventure of Janet's journey from a shy and isolated teenager in Gortin, Northern Ireland to the mature, honest and distinctive artist that stands and sings proudly today.
Tracklisting:
Confessional
So Cold
Saint of the Sinners
Cinema Screen
Speak
Honest Men
Love Song
Big Wide World
Away with the Fairies
Sweet Sacred Friend
Holy Water
Better Now